Powerful, Easy-to-Use mpeg to dvd tool for you, Help you enjoy your wonderful video more freely.
EZuse
MPEG Converter

EZuse MPEG Converter is a professional and easy to use video converter,It can help you convert MPEG files to AVI, DivX, Xvid, MPEG1, MPEG2, VCD, SVCD, DVD, WMV, ASF formats. You can also extracts audio tracks from video files via EZuse MPEG Converter and save into MP3 format..

EZuse MPEG Converter can convert so comprehensive video and audio formats including AVI, MPEG, DivX, WMV, MP4, MOV, RM, H.264, 3GP, CD, MP3, WMA, WAV, AAC, M4A, APE, FLAC, OGG, etc.and it also supports popular multimedia devices such as PSP, iPod, iPhone, MP4 player, mobile phone, Zune, etc. Free download now,You will have a great mood.


ScreenShot :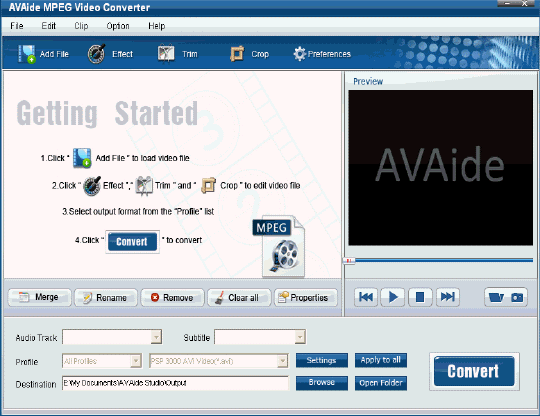 Help:
1. To convert other formats into mpeg, please click button to mpeg; to convert mpeg into other formats, click button from mpeg. Select the file you want to convert in the popup window.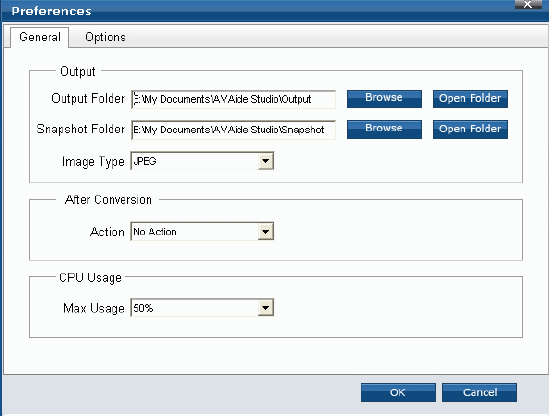 2. Click "OK" and then wait a second.
Supplement:
If you want to convert only the outstanding part, click button Clip/Edit at step 2 of the tutorial and drag the progress bar S to the start point of the outstanding part in the popup window, the drag progress bar E to the end of the part. Lastly click "OK" button to convert the desired part.
Products:

EZuse DVD Ripper
Rip DVD to MKV, DVD to AVI, DVD to MP4, DVD to MPEG, DVD to iPod, DVD to MP3, DVD to All.

EZuse Video Converter
Convert MKV to iPod, AVI to iPod, FLV to iPod, MPEG to DVD,MP3 to DVD, MKV to 3GP, WMV to iPod, etc.
What's New:

EZuse DVD Ripper - 28/4/2008 Release
Rip DVD to all popular video or audio formats like DVD to MKV, MPEG, WMV, MP4, AVI , MP3 etc.


EZuse Video Converter - 26/4/2008 Release
Convert video between all popular video formats like mkv to ipod, mkv to avi, mkv to dvd, etc.

DVD To MKV Converter - 16/4/2008 Release
which helps you Convert Video from DVD to MKV (Matroska Video) with amazing fast and quality.
What can you do?
Partner Links